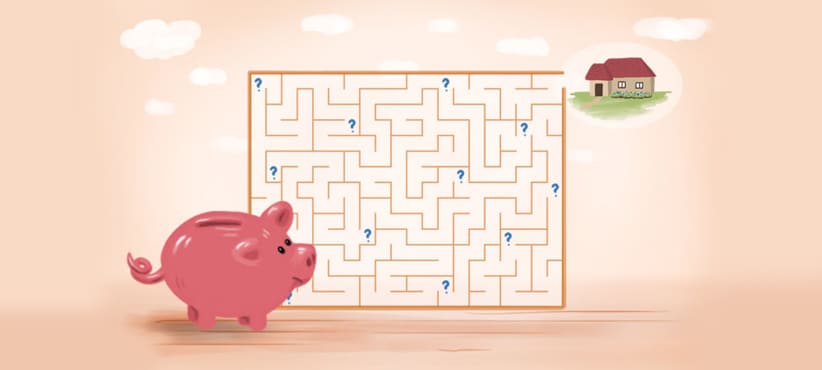 Unexpected costs that incurrs during a house purchase.
Buying a new home can be an investment for few, but might be a dream for someone. When buying a house, we just look at the price of the house and tend to forget other hidden costs.
These hidden costs may raise your budget by almost 25% transforming you from Happy house owner to a sad house owner and that is where you should know about these prices before its late.
Here are 5 hidden costs that you should be aware of:
Registration & Stamp Duty - The Registration charges of your property are a function of the value of the property, and thus will contribute majorly to your budget. It is a fee which is paid to the state government for registering your property in your name and you cannot get away from it. Stamp duty charges are 5% to 7% of your property value and differ for each state. Apart from these, one also has to pay the registration fees, which is around 1% to 2% of the total property cost.
Service Tax & Property tax - These are the additional charges which are to be paid to the Government for your property. Property tax is the annual amount paid by a landowner to the government or the municipal corporation of the area. The property includes all tangible real estate property, house, office building and the property which has rented to others. Service tax is levied by the Central government. It will be applicable for under construction property which is a function of the cost of the property and other PLC, maintenance etc. charges. This is generally 8% to 10% of the total property value.
Maintenance Deposit - Maintenance Deposit Advance is generally charged in new societies by the builders. Where as, in the existing societies, it is charged as a deposit by society members. The maintenance generally covers common amenities in the project like: garden, clubhouse and also the basic infrastructure facilities such as lighting, water etc.
Parking Charges - Parking space is generally not included when you buy a house and thus has to be bought separately. The cost of parking generally depends on 3 factors – how big is the parking that you are purchasing, if it is open or covered, and in which locality is the parking being purchased. The seller has the right to sell the parking space to another member in case you do not purchase it.
Home loan and rent - If you are planning to buy an under construction house, keep in mind that you cannot rent it nor live in it yet. Which means if you have taken a Loan, you will have to pay its EMI's regardless anyone stays in it or not. With RERA's act in place, it has made things easy for consumers. Though not every state has implemented RERA rules, the concept of the act is catching real estate developers of all states.
There are a few other factors that effects the price of the property. Like it's locality, it is obviously a great experience to stay at 20th floor in any project. But you should know that these experiences bring in extra charges with them. The location charge is paid for a property which relatively has a better location, position or layout. As this is an extremely subjective parameter, these charges vary from property to property. Charges can be more for a higher floor ,a better location, for a uniquely facing property or any other special attribute of the property.
If you are purchasing a house for the first time, we strongly recommend you to keep the above points in mind. Buying a house is exciting and not something you do daily. So it is important that these factors don't tamper the excitement and make you feel repentant.